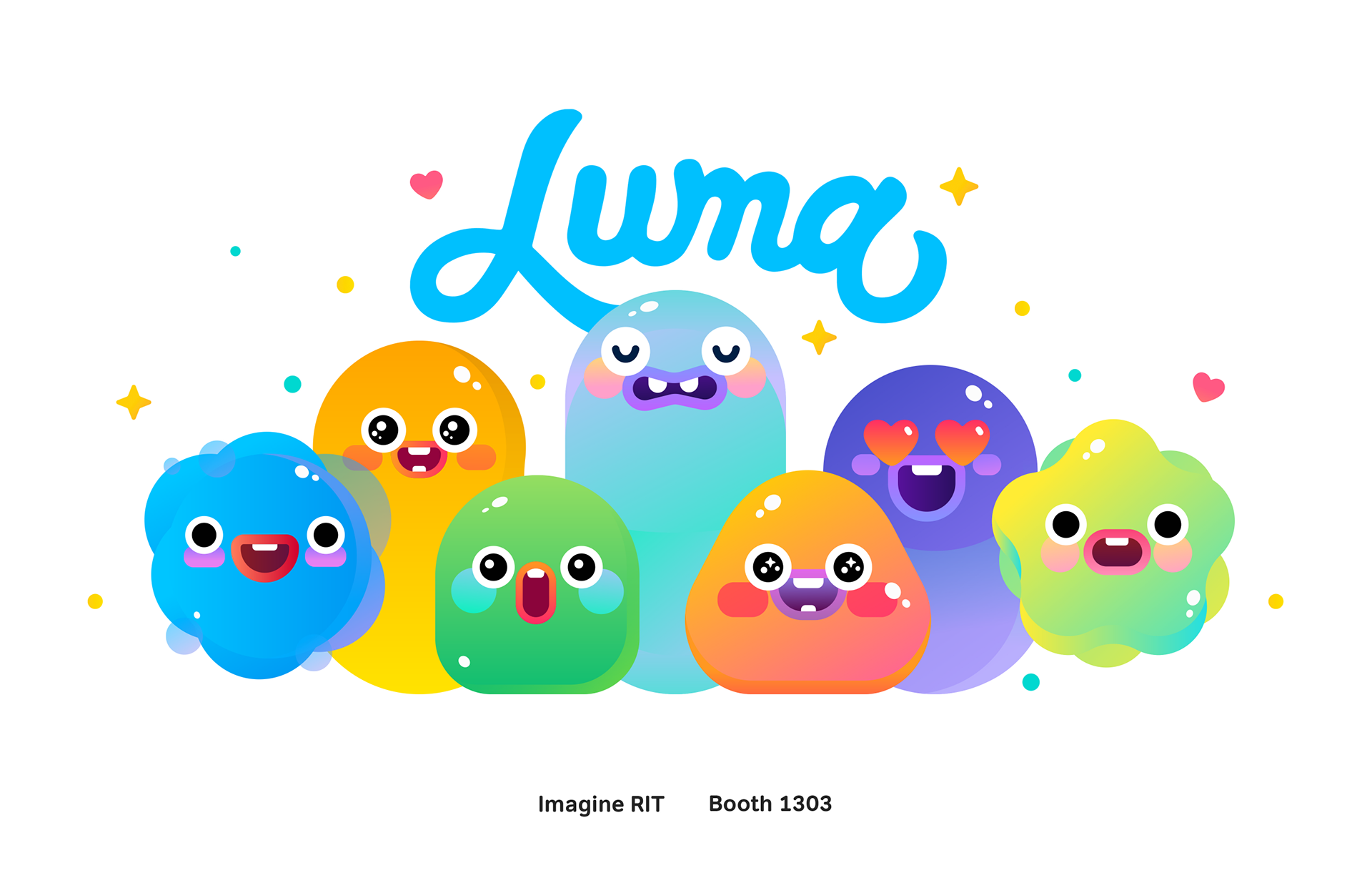 LUMA was the capstone project for my senior year of New Media Design and is an interactive coloring experience for young children. Designed for a museum setting, each child would use a touch screen to design, color, and play with their Luma creatures and see them projected onto a screen. 
My team designed, developed, and implemented all the technology present at the Imagine RIT 2017 student showcase. We worked through a variety of different solutions and decided on multiple coloring stations and a single interaction station, which was mirrored onto a rear projection screen.
Over the course of Imagine RIT, over 600 unique characters were made by kids, students, and adults. Here are a few of the Lumas made throughout the day.